Stylish, functional kitchen ideas for Brisbane homes
Haddon Kitchens and Cabinets are one of Brisbane's most trusted kitchen companies. Our experienced team have undertaken hundreds of kitchen renovations in the Brisbane area in the 30+ years we've been providing top quality kitchens for homes throughout the city. During this time we've become experts at creating beautiful, functional kitchens perfect for the Queensland climate and the great Aussie lifestyle.
Kitchen Renovation Enquiry
Brisbane definitely has its own unique interior design style. Trends and design influences favour open plan kitchens with ample benchtop space, large cabinets, and expansive deep drawers.
Colours and textures evolve every season but we've noticed homeowners are choosing fresh white kitchen designs with stone or stone-look benchtops in recent years.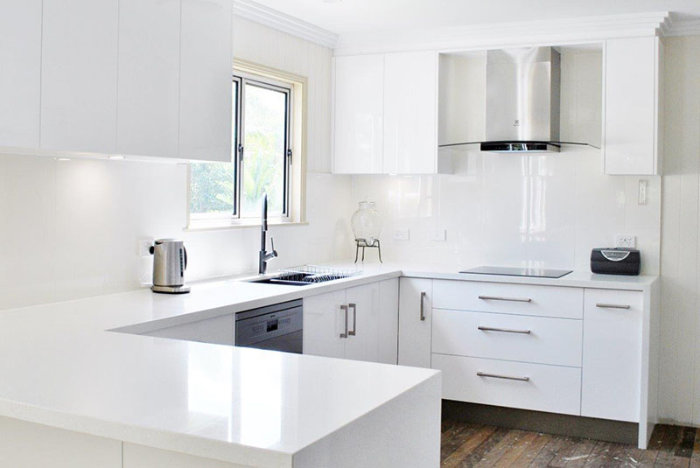 Kitchen design features
Southeast Queensland residents also love to use a splash colour in their kitchen designs with blues, greys, and timber effects.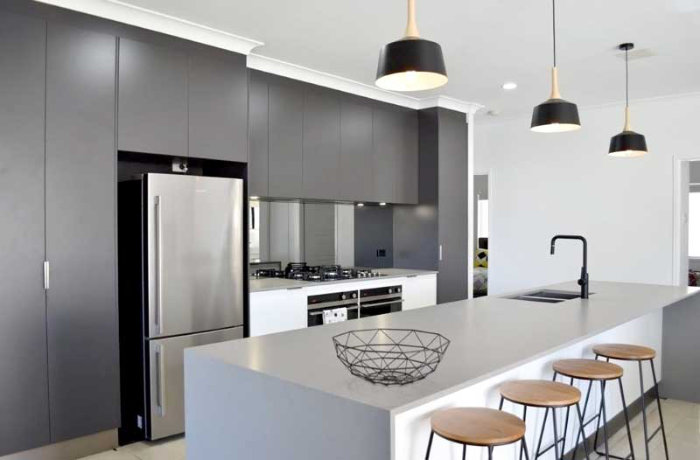 Our team have the experience and expertise to assist in the design process of your new kitchen. We have a huge choice of top quality kitchen products to ensure we can meet your design requirements. Our expert cabinetmakers will ensure the end result is everything you dreamed of.
Kitchen gallery
We have designed all types of kitchens with just about every variation possible, large and small. Browse through our kitchen galleries for design ideas or visit Our Projects for individual kitchen galleries with details of the products we used to achieve that design.
For a more information about the different kitchen styles and designs available you can also visit:
Brisbane kitchen specialists
Don't hesitate to contact us if you have any queries or would like a quote for your kitchen renovation, our friendly team are happy to help. We also have an extensive kitchen showroom located on Brisbane northside with a large range of product samples to help with your decision process.
Frequently asked questions
How to choose kitchen lighting
Smart kitchen cabinet and storage ideas
Need small kitchen design ideas?