Beautiful kitchen cabinet doors
IMPORTANT - Haddon Kitchens & Cabinets can provide a wide range of custom cabinet doors for our custom kitchen renovations . As we specialise in complete kitchen renovations, we do not supply 'cabinet doors only' for existing kitchens or DIY kitchens.
A Farmers Doors kitchens provide a sense of classic style. This great company have been providing a range of elegant kitchens to homes around Australia since 1975.
The team at Haddon Kitchens have been manufacturing a range of quality country style kitchens since they started in 1985. They can be trusted to supply and install the range of Farmer's Doors to their kitchens.
Kitchen Renovation Enquiry
Haddon Kitchens your Brisbane kitchen renovation specialists.
When you purchase a Farmers Door Kitchen with Haddon Kitchens you can be sure of cabinetry excellence that will add style and character to your property.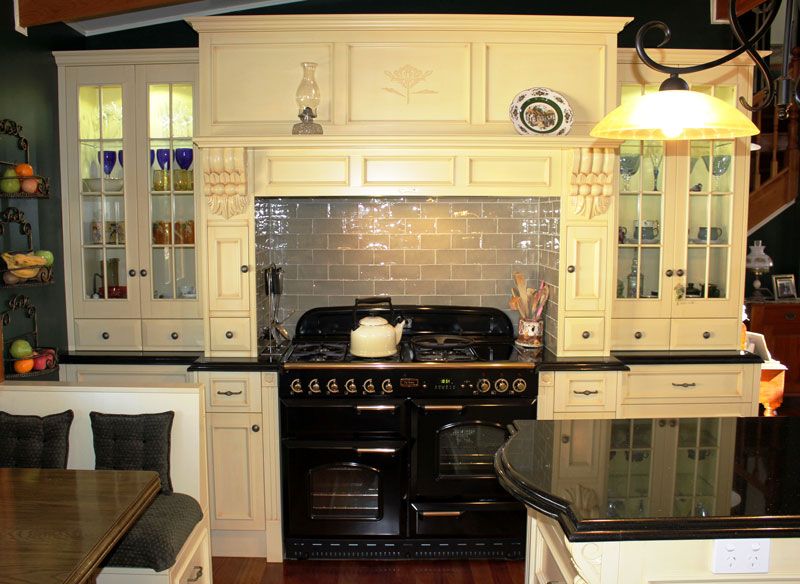 Many of the French style country kitchens have become popular with the use of farmers doors, mouldings and accessories paired with natural granite. The lines and shapes of a French provincial kitchen are able to evoke exquisiteness and ageless appeal that will complement and add value to your property.
If you like French provincial kitchens or country style kitchens then the range of Farmers products could be for you. Haddon Kitchens have been supplying this product and can stand by the high level of detail and craftsmanship that is produced to give you a lasting kitchen that will be the envy of all your friends.
Give our expert cabinetmakers a call on 07 3204 0399 or compete our Quote Request form today.
Frequently asked questions
Pros & cons of marble benchtops
Cabinet Maker vs Carpenter - What's the difference?
Do you have to seal granite benchtops?