Upgrade your kitchen hardware with Blum Movento
Planning a kitchen renovation ? The drawers and kitchen cabinets are an important aspect of your kitchen hardware. Conventional style kitchen drawers can slam, making a lot of noise. The content of the drawers can also be hard to access due to runner restrictions. Blum products like the Movento range are an absolute gamechanger in cabinetry design and use with the focus on technology, beautiful design and flexibility. Blum offers the very best kitchen hardware products and is synonymous with long lasting quality. Haddon Kitchens only use the best quality products ensuring your kitchen stands the test of time.
Book Full Kitchen Renovation Quote Today
Soft Close Drawers with Blum Movento Runner Systems
Tired of banging kitchen drawers? The annoying sound can rattle even the calmest person. If you have been at the receiving end of this disruption - soft close drawers are here to save your day.
Synchronised Feather- light glide
The Blum Movento system has an ultra-smooth running action, with the low-friction nylon rollers and synchronized drawer profile, the roller carriage produces a feather-light glide.
Complete 4-Dimensional Adjustment Options
Movento offers adjustment of the height and tilt of the front and side. The adjustments required can be precisely aligned without the need for specialist tools.
Stability
Movento technology offers high stability, excellent sag values and can hold weight up to 60kg making it ideal for larger drawers.
Single Touch Drawers
Movento drawers can be handleless and opened with a single touch system if desired. The runner systems can be combined with SERVO-DRIVE, TIP-ON BLUMOTION or TIP-ON technology. The Movento runners can also be mounted on the base for open cabinets and pull-out surrounds.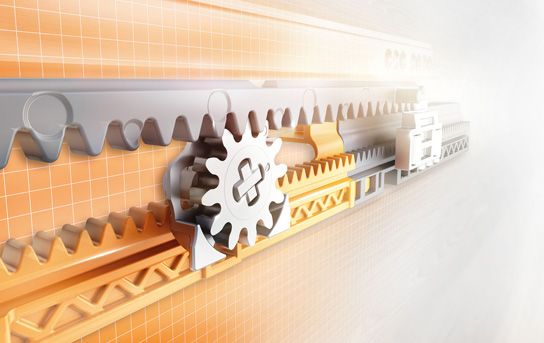 Benefits of Movento Runner Systems
The product diversity from Blum is superior and has a lifetime warranty.
Convenient and superb performance - Offers reliable drawer opening and closing
Can be used in a variety of applications, for example, the kitchen, living room, hallways, and bathrooms.
Fully extendable so you can access every nook and corner of your drawer without breaking or damaging it.
Prevent accidental banging or dents to protect your delicate cutlery or silverware.
Prevents your fingers from accidentally getting hit when you close your drawers.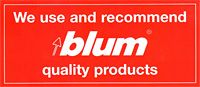 Kitchen Renovation Experts Brisbane
Looking for a kitchen renovationin Brisbane northside? At Haddon Kitchens, we use top quality products like Blum Movento for every one of our kitchen renovation projects. We have been using Blum hardware for over 30 years and recommend Blum range for their durability and quality. Check out our projects and see how we can completely upgrade your kitchen today.
Find out more about Blum Movento.
Source:
https://www.blum.com/au/en/products/runnersystems/movento/overview/
Frequently asked questions
Pros & cons of marble benchtops
Cabinet Maker vs Carpenter - What's the difference?
Do you have to seal granite benchtops?