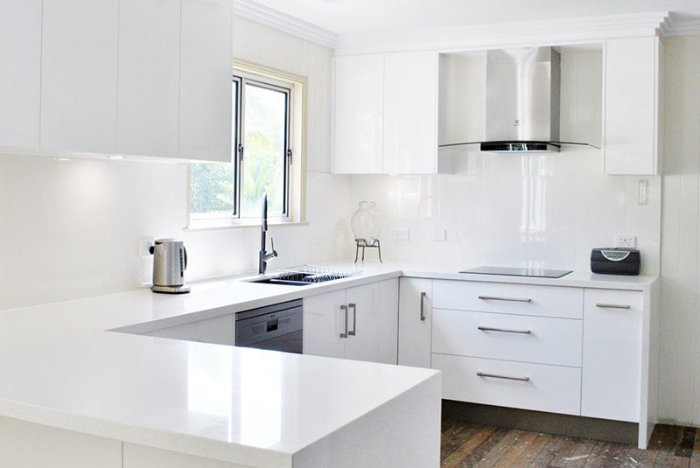 Kitchen Renovation Nightmares
Published: December 16, 2021 Last Updated: June 07, 2022
We have all heard horror stories. The ones that begin with "So we decided to renovate the kitchen" and end in "and, after all that, we are still not happy with the finished product". It's a homeowner's worst nightmare.
Tradespeople who don't turn up when scheduled, contractors who don't turn up at all, cabinets that don't fit, installing the wrong tapware, catastrophic budget blowouts and incomplete jobs, the list of things that can go wrong is endless. Renovating your kitchen is a complex process with so many variables and stages that, if not properly managed, can easily go astray.
The kitchen is often called the centre of the household. Everyday activities revolve around the kitchen, it can be the meeting place for a busy family, homework central, the first aid room, and a place to unwind and enjoy a well-deserved drink at the end of a long day. All this plus, of course, where we cook and often eat every day.
So what happens to something when you take out the centre? Quite often it falls apart, or at the very least it struggles to function. Take out the middle of a washing machine and all you have is a metal box full of dirty washing and a hose. Remove the CPU from your computer and what's left is a useless keyboard and a screen. Kitchens keep the home running.
Removing a kitchen to renovate is enough of a disruption to a home without adding more problems to the mix. Even the most basic of renovations involve kitchen design, manufacture of cabinets, removal of the old kitchen, installation of the new kitchen, new benchtop fitting and installation, plumbers, electricians, and tilers. Just one mistake or glitch can put your whole renovation out.
So how do you avoid all these disasters? You enlist a professional kitchen renovation company that will coordinate all of these aspects and ensure your kitchen renovation runs smoothly, with the minimum of disruption.
At Haddon Kitchens and Cabinets we will manage your renovation from start to finish. At the design stage, we will make certain all details are covered off. Our cabinet makers work to the highest standards to ensure your kitchen looks great, fits perfectly and lasts. We use only the best materials and hardware to provide you with a kitchen which is enjoyable to use. We have reliable contractors who we will organise to be where needed.
The only thing we won't provide is a kitchen renovation nightmare story for you to tell your friends.