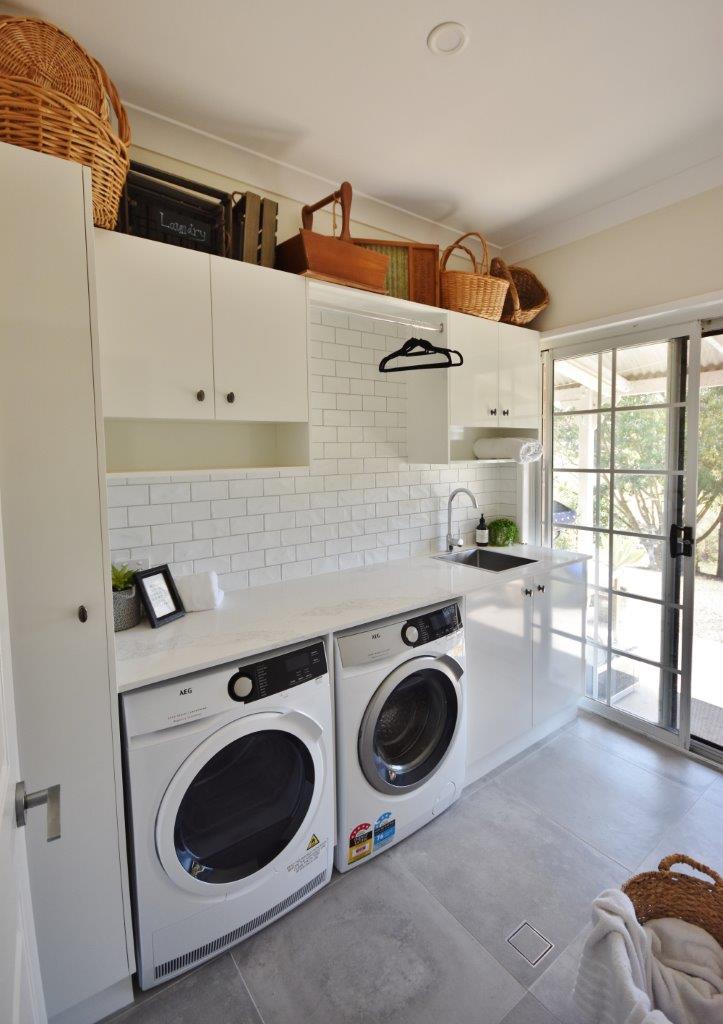 Lovely Laundry Renovation
Published: December 16, 2021 Last Updated: June 07, 2022
The laundry is the new bathroom when it comes to renovating. The trend towards updating the laundry is growing and for good reason. The laundry is one of the most overlooked and underutilised rooms of the house.
So many laundry rooms have just a washing machine, dryer and laundry tub with a poky cabinet underneath, the bare necessities. However, the tasks that need to be undertaken in this room are many.
Collecting the dirty washing
Sorting dirty washing
Soaking
Washing
Drying
Folding
Ironing
And these are just the jobs involved in keeping your clothes and linen clean. Most laundries are also used for housing cleaning equipment as well - broom, vacuum cleaner, mop, bucket, cleaning chemicals, the list goes on. The result is a jumble of stuff that more often than not spills out onto the floor.
A well-designed laundry renovation can eliminate the pain involved in using this room and create order and flow to a task that most dreads. Here are some ideas to help you transform your laundry.
Add colour
Carrying through the colour scheme from the kitchen is a popular choice for renovators. Don't be afraid to brighten things up with a colourful splash back or cabinet doors. There are so many options available you are only limited by your imagination.
Add cabinets to the laundry
Utilise every available space to increase the storage in your home. Over bench cabinets use space that would normally be overlooked. Include a tall cabinet for larger items such as the broom, mop and vacuum cleaner. High laundry cabinets are also a safe place to store any dangerous chemicals that could harm if not secured away from small hands. A deep draw can work well as a dirty washing basket or alternatively a wheel away basket that fits under the bench to keep it all tidy.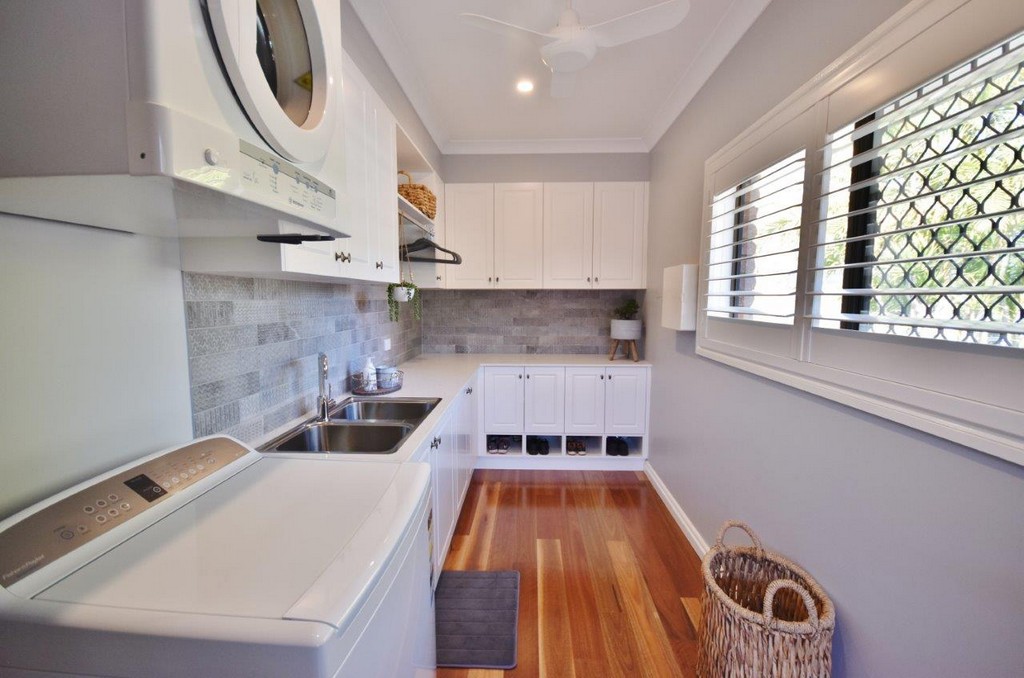 Upgrade your appliances
When you do the numbers your old washing machine may be costing more per year in extra water and power than purchasing new water and power-friendly machine. New washing machine technology can do more with 10 litres than the old machines did with 70.
Invest in modern fittings
Funky new tap fittings and modern laundry tub designs allow you to breathe fresh life into aspects that have often been forgotten in laundry renovations. Tubs are no longer the standard steel rectangle, ceramic styles can give you a European look or round steel is a twist on the traditional.
Stylish benchtop
The laundry benchtop is just as important as the kitchen benchtop. And the choices are just as wide - marble, granite, Caesarstone, Stainless Steel, Laminate, EssaStone and much more. Your laundry benchtop can make a great statement.
Double Up and Save!
If you are planning a kitchen renovation in the future why not enquire about including a laundry renovation at the same time. You may be able to save on tradespeople and if you are coordinating designs you may save on materials as well.